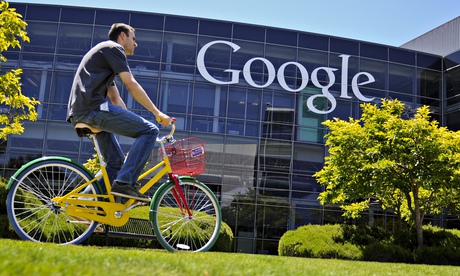 Google has hit back at News Corp's claim that it is a platform for piracy, arguing that it does more than "almost any other company" to fight illegal online activity.
The online search company responded to
News Corp's open letter
to the European competition commissioner last week in a post titled "Dear Rupert" on its
Google Europe blog on Thursday
.
News Corp chief executive Robert Thomson branded the internet giant a "platform for piracy and the spread of malicious networks".
"Google has done more than almost any other company to help tackle online piracy," Rachel Whetstone, Google's senior vice president global communications, responded.
Whetstone said that last year Google removed 222m web pages that broke copyright rules, with an average take down time of six hours.
She added that websites that regularly violate copyright regulations are "downgraded" in its search rankings.
"Google is also an industry leader in combating child sexual abuse," she said. "And we are committed to protecting our users' security. It's why we remove malware from our search results and other products."
Thomson also argued that Google's "egregious aggregation" of content meant that it was not a "canvas for freedom of expression".
"We agree about free expression and the importance of high quality content," said Whetstone. "Access to information in any given country, particularly news content, used to be controlled by a relatively small number of media organisations. Today, people have far greater choice. That has had a profound impact on newspapers, who face much stiffer competition for people's attention and for advertising euros."
She argued that Google has "worked hard" to help publishers make the digital transition, driving traffic and online revenue.
Whetstone said that there is plenty of competition in the search market, from Amazon for a range of products to Kayak and Expedia for flights, and TripAdvisor and Yelp for local information.
"Because the competition is just one click away online, barriers to switching are very, very low," she said. "Google is, of course, very popular in Europe, but we are not the gatekeeper to the web, as some claim."
Thomson accused Google of fiddling with its search algorithm to maximise its own revenues and "punish" small companies.
Whetstone admitted that Google makes more than 500 changes a year to its algorithms, but only to improve user experience.
"It's well documented that the highest-profile change to our search ranking, called 'Panda', actually reduced our advertising revenue," she said.
Guardian.com