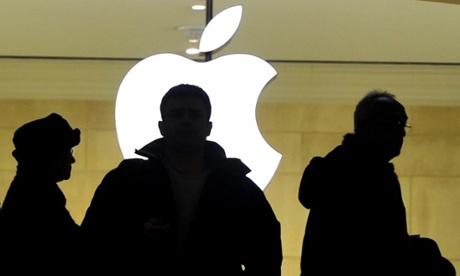 Launch of eagerly awaited new iPhone model fuels surge in share price to new record high of £100.53
Shares in Apple have jumped back through the $100 barrier to reach a new record of $100.53 as investors eagerly await the launch of iPhone 6 in September.
The previous peak for the shares was two years ago, just ahead of the iPhone 5 launch in September, when they closed at $702.10. This is equivalent to $100.30 when adjusted for share split in June.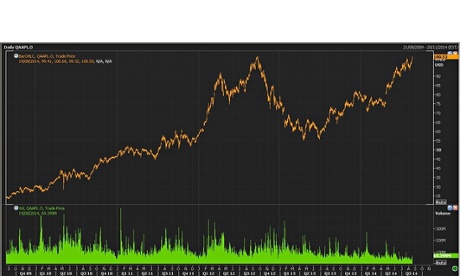 Investors were given seven new shares for each one held, which brought the price down from the top-heavy $700 they had reached after several years of gains.


The shares were also boosted by tweets from activist investor Carl Icahn, who bought into Apple last autumn and added to his stake earlier this year.


He called his investment in Apple a "no brainer".



The guardian.com