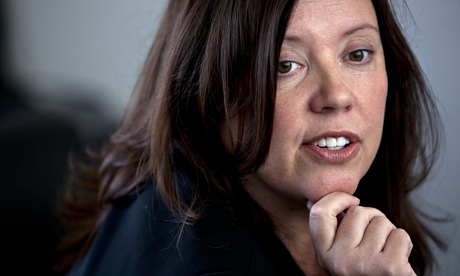 Whistle blowers say schools in Norfolk overseen by Rachel de Souza were able to prepare for visits days or weeks in advance.
Academies
run by a superhead praised by the government for producing
schools
that "outperform the rest" of the state sector had secret advance notice of
Ofsted
inspection dates, the Observer can reveal.
Evidence uncovered by this newspaper suggests that three schools in Norfolk, all overseen by Dame Rachel de Souza, knew of impending visits by inspectors days, and sometimes weeks, before Ofsted arrived.
One school was even able to draft in teachers who had never previously taught there to perform in front of inspectors, according to whistleblowers. Another, keen to make good on the advantage, was said to be a "hive of activity" in the days directly leading up to the inspection.
By law, schools can only be given half a day's notice of an inspection. Former education secretary Michael Gove has previously argued that schools should get no notice at all, to ensure that they do not evade proper scrutiny.
The revelations raise questions about the credibility of Ofsted, which has come under attack in recent years for becoming
overly associated with the political goals of the government
, including the promotion of the academy model, where schools are outside local authority supervision. Labour peer Baroness Morgan was removed as chair of Ofsted in May to be
replaced by David Hoare
, a trustee of the UK's largest academy chain, AET.
De Souza, a favourite of Tory ministers who was made a dame in the New Year honours for services to education, became an Ofsted associate inspector earlier this year, although the inspectorate denies this part-time role would have given her access to schedules of upcoming visits.
De Souza has become a firm part of the new education establishment. When Gove visited one of her academies in 2012, he announced: "If anyone asked me what my ideal education policy would be, it would be to clone Rachel 23,000 times."
On Saturday night shadow education secretary Tristram Hunt, who in a speech on Monday will claim that the new education secretary Nicky Morgan is "Continuity Gove", called for an urgent investigation into the allegations.
Before September last year, De Souza was executive principal at Ormiston Victory Academy in Norwich. A series of sources have told the Observer that Ormiston Victory Academy knew the dates of its May 2013 Ofsted inspection at least two weeks in advance.
The advance warning also allowed the school to put in place high-quality lesson planning, get on top of marking and create "evidence files" presenting the day-to-day running of the school in as positive light as possible, the whistleblowers claim. The school was preparing materials on the Saturday before the inspection – two days before it received its official notification from Ofsted on Monday, 13 May.
De Souza left Ormiston to become full-time chief executive of the Norwich-based Inspiration Trust, an academy chain chaired by Theodore Agnew, a Conservative party donor, who also heads the Department for Education's "academies board", which promotes academy sponsorship.
One of Inspiration's schools, Thetford Academy, was inspected on Tuesday 1 July and Wednesday 2 July this year. Thetford received its official notice from Ofsted about the inspection on Monday 30 June.
However, a source told the Observer that the school had advance warning of "at least two weeks" that an inspection was directly impending. On 28 June, the whistleblower reported that there was talk of "lots of feverish activity" in the academy to prepare for a visit. The school, which is in special measures, was given a positive inspection verdict last month.
Finally, the Observer has learned from more than one source that De Souza received warning in early April that an inspection of Great Yarmouth Primary Academy, another Inspiration Trust school, where she is chair of governors, would occur in the first few weeks of May. The school subsequently received a "good" judgment from inspectors, which led to
a Daily Mail article in June
reporting on how it had been transformed. The then schools minister Liz Truss described De Souza's primary school as a "brilliant example".
"Ofsted has not received any complaints about these inspections. Should someone come forward with relevant information we would look into this, in line with our complaints procedure." De Souza declined to comment when approached at home. Her husband confirmed she was in receipt of the allegations via email.
The guardian.com