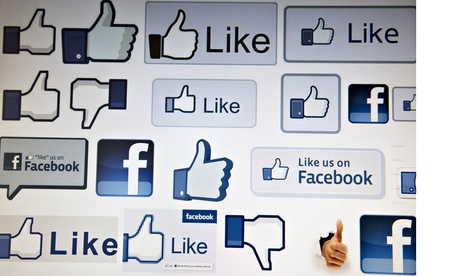 Secret study in which people's Facebook posts were moved to influence moods has angered users. Have you lost trust in the network?
Facebook has published details of
a vast experiment in which it found it could make people feel happier or sadder through a process of "emotional contagion"
.
689,000 users' home feeds – the flow of comments, videos, pictures and web links posted by other people – were manipulated by the social network.
In one experiment users' exposure to friends' "positive emotional content" was reduced. Facebook found that this resulted in fewer positive posts from the manipulated user. When users were given reduced exposure to "negative emotional content" the opposite occurred.
Lawyers, internet activists and politicians said this weekend that the mass experiment in emotional manipulation was "scandalous", "spooky" and "disturbing".
What do you think? Has the study worried you? And have you lost trust in the social network? Vote in our poll and share your thoughts in the thread below. We'll move a selection above the line
Top of Form
1
.
Were you surprised to learn about Facebook's study?
1. Yes
2. No
2. Have you lost trust in the social network?
1. Yes
2. No
3. Do you think you had your home feed manipulated?
1. yes
2. No
3. Don't know
4. Are you considering closing your account after learning of the experiment?
1. Yes
2. No